Photography
Statment about Photography
It's all about the moment, the movement of the hair, the small little light reflecting from the surface. Most of the good pictures I took so far were constructions of the moment and an evoked idea in my mind. Then it's important that I have my camera with me, without camera, the picture is lost forever.
Photo Albums
click on one of the albums on the LEFT (sic!) or below to view the gallery.
The way I like to photograph
I use both, analog and digital cameras. If you'd ask me I'd say analog gives the better results, no matter how good your modern camera may be. But that's just an opinion, so don't take this too serious.
Cameras that I use
Analog cameras:
Canon T50 Year: 1983 This is my favorite camera. I got it from my grandfather many years ago. For me this camera is perfect for taking b&w pictures.
Canon T70 Year: 1984 The older brother of the Canon T50. I have bought this camera from a secondhandshop in Basel and I use it for color pictures.
Minolta 7000 AF Year: 1985 Old camera I saved from the trash..
Kodak Junior 620 Year: 1933 Very old and beautiful camera. Did yet not have the chance to photograph with this camera..
Zeiss Ikon Box-Tengor 54/2 Year: 1931 The oldest camera I own.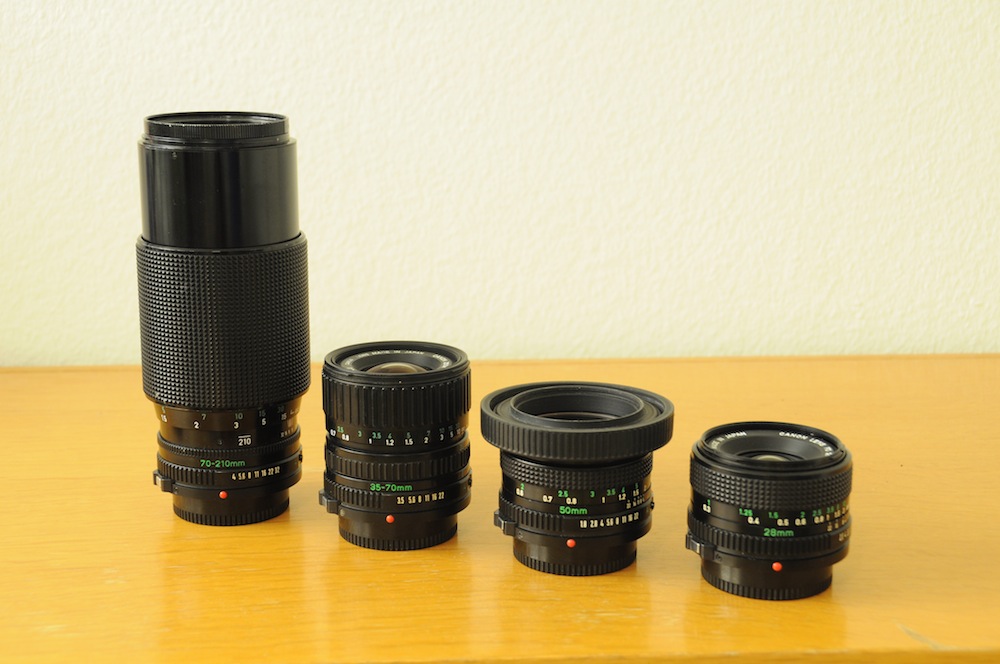 Canon FD lenses for my Canon cameras. My favorite is the 50mm standard portrait lens (third from left), this objectiv has the best light characteristics of all my FD lenses.
Digital cameras:
Nikon D90 Year: 2008
My modern DSLR camera.
My Nikon D90 camera in a self portrait.
---
© captainmarvintheblond, 2016